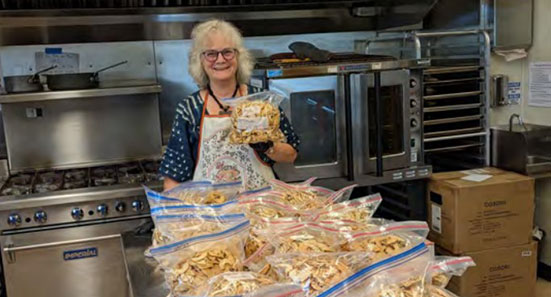 We Did It...Together!
Posted November, 2023 ~ by Nancy Best
In a collaborative effort by the Grange and the Friday Harbor Food Bank, six gallons of dried pears and 24 gallons of dried apples were delivered to the San Juan Island Food Bank. It's been a great year for apples on the island!